Adopt. Foster. Shop. Donate. Walk.
There's more than one way to help
You can be a hero to these animals at the shelter. Your help makes a difference, saves lives, and completes families. No donation or volunteer activity is too small. Explore the many ways you can help.
 Amazon Smile      Critter Wish List      Help with Medical Bills      Volunteer
 Free Walk & Win App      Foster      Adoption Applications      Events 
---
AmazonSmile
AmazonSmile is a simple and automatic way for you to support Texas Critter Crusaders (and the animals at the Taylor Animal Shelter) every time you shop, at NO COST to you. When you shop at AmazonSmile, you'll find the exact same low prices, vast selection and convenient shopping experience as Amazon.com, with the added bonus that Amazon will donate a portion of the purchase price to Texas Critter Crusaders.
To shop at AmazonSmile simply go to smile.amazon.com, select Texas Critter Crusaders as your designated charity, and shop. That's it!  You may also want to add a bookmark to smile.amazon.com to make it even easier to return and start your shopping at AmazonSmile. Remember to shop from AmazonSmile each time you shop in order for your purchases to count toward a donation from Amazon.

---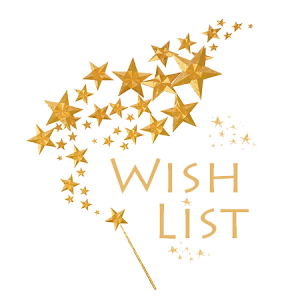 Wish List
The incredible cats and dogs who come through here deserve to have quality foods, fun toys and the occasional spa treatment to look sharp. There is a constant need for supplies and/or monetary donations. Every bag of chow and dollar helps these furry friends and gives them a chance to find a loving home.
We gladly take in-person donations, shipments from our Amazon Wishlist in conjunction with AmazonSmile, HEB gift cards and donations via PayPal or Venmo (@TxCritterCrusaders).
Basic supplies needed to make our furry guests feel comfortable:
Canned cat and kitten food
Canned dog food (HEB's Heritage Ranch only please, we want to keep everyone's tummy happy)
Scoopable cat litter
Dog harnesses (M-XL)
Large chew toys for our big dogs
Leashes (no retractable leashes please)
Collars, all sizes but particularly large and extra large
Dog cots to keep our guests cool and comfy
Paper towels
Bottled water for our volunteers
Medical Care

Another critical and ongoing need for the pets is funding for medical care for routine and unexpected needs, such as heart-worm testing, treatment and preventatives, tumor removal, treatment of cuts, fractures and other traumas, de-worming, and more. If you'd like to help in this area, please make a donation to our medical care fund. These donations will go toward urgent and routine medical care, as well as spay, neuter, micro-chipping, and other surgeries, and medical and dental care for the Taylor Animal Shelter cats and dogs.
Donate 
---
Volunteer
Want to get involved? Meet the animals, other great people, and make a difference? Sign up to volunteer at the shelter and walk our canine guests. It's a great way to get some extra steps in, let the pups stretch their legs and work on their people skills. They will LOVE the chance to get out of their cages and hang with you for a little bit. Ready to get started? Fill out a volunteer application before an event, and we'll be sure to bring a copy for you.
"Skip the gym. Walk a shelter dog."
---
Walk & Win
Download and use the free WoofTrax: Walk for a Dog App
Don't just take your dog for a walk…Take your Walk for a Dog!
The more people actively walking with the free Walk for a Dog app, the greater the donation to our organization! Use the app each time you grab for the leash. It's healthy for you, your dog, and your favorite shelter or rescue. (You can also walk a virtual dog if you don't have a real dog of your own or don't have time to get to a shelter.)
Win an instant donation with WoofTrax Walk & Win
Any walk with the Walk for a Dog app could score an extra instant donation for our organization, and a fun treat for yourself as well.
Learn more at WoofTrax.com.
---
Foster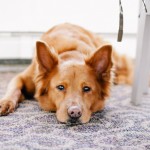 Fosters are absolutely vital to helping the animals! A foster home gets the animals out of the kennels where they often spend 22 or 23 hours a day, and helps them become socialized around other pets and people, increasing their chances of finding a forever home. Contact us if you are able to open your heart and your home and provide a foster environment for any of our cats and dogs.
---
Adopt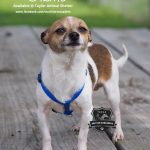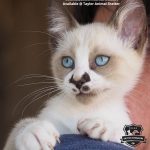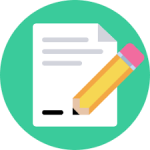 Interested in adopting from the City of Taylor's animal shelter? Fill out this city of Taylor adoption application.
Interested in adopting a pet fostered through Texas Critter Crusaders? Fill out this Texas Critter Crusaders foster application.
Return your application to us at the email listed in the application. We'll review your application and get back to you with any questions. If you are interested in a specific pet, we encourage you to go ahead and fill out the application and return it now, as we often have multiple inquiries on a specific animal.
---
Events
Volunteering at an adoption or pet related event can be a fun way to help the animals by providing much needed exposure to those animals who need a forever family.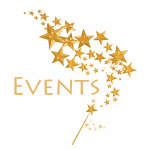 These events give the public a chance to meet and learn about some of the animals, and they give the animals a chance to get out of their kennels for an afternoon. On top of that, you get to spend time with a wiggly, bouncy, cuddly, furry love-ball. It's a win-win! Please contact us if you would like to get involved in an upcoming event.