Our Mission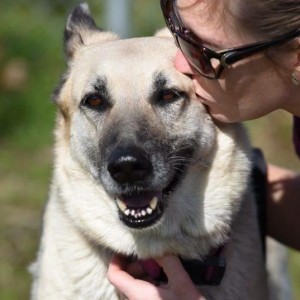 Texas Critter Crusaders is a 501(c)(3) nonprofit organization helping meet the unmet needs of the animals at the  Taylor Texas Animal Shelter. These unmet needs include emergency surgeries, urgent medical care, heart-worm treatment, spay and neuter, training and other care and services to help the animals get adopted and have a healthy, humane quality of life while they are awaiting adoption.
Our goal is to help the animals through fund-raising, volunteer work and donation drives, and to provide the care and services to the animals quickly when they need it.
With your help and donations, we have so far been able to: schedule an emergency vet appointment for a dog that was hit by a car, provide surgery, after care and foster to remove a massive tumor that had been affecting a dog's mobility, pay for costly heart-worm treatment, exams, medications, and other treatments, and spay and neuter surgeries for 31 dogs and cats, and much more – and we've only just scratched the surface of what is needed. All of this not only improved the health and quality of life for these pets, but enabled several of the dogs to participate in a local training program that has resulted in them getting basic training and being adopted!
Donations to Texas Critter Crusaders will go directly toward care and services such as those above that the city shelter is unable to provide, to help the animals we all love get the care they need quickly, and to help them find forever homes. When you donate to Texas Critter Crusaders, you can be assured that your donation will be used to help the animals.
We hope you'll join us and get involved in a way that speaks to your heart. ♥
---
Who, What, Where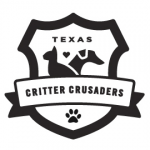 Texas Critter Crusaders is comprised of a group of volunteers and animal lovers who live in and around the city of Taylor, Texas. As volunteers ourselves, we saw a need and wanted to do more to help. The shelter staff do an AMAZING job with the extremely limited resources they have to work with but there is so much more that is needed. We formed this organization so that, with your help, we can do more and do it quickly for the animals! We think the stray, abused and abandoned animals in our community at the shelter deserve it. We know that there are a lot of passionate, loving people in the community who think so too and who want to help. We can't wait to work together with you to help the animals and save lives!
Texas Critter Crusaders does not have a dedicated physical location at this time, but we can be reached by email, or drop us a line on our Facebook page, or we can meet you at one of our events or at the Taylor Animal Shelter by appointment during their regular business hours.
There is a lot to do and plenty of room for everyone who wants to help no matter how big or small you think your contribution can be! Get in touch with us and let us know your passion and we'll find a job for you.

---
Our Team
Board of Directors
Melanie Rathke – Co-Founder & President
Lin Crane – Co-Founder & Vice President
Pam Elyko – Treasurer
Dylan Gregory-Horowitz – Secretary
Donna Steffek – Volunteer Coordinator
Cassandra Acuff – Director
Angela Boehme – Director